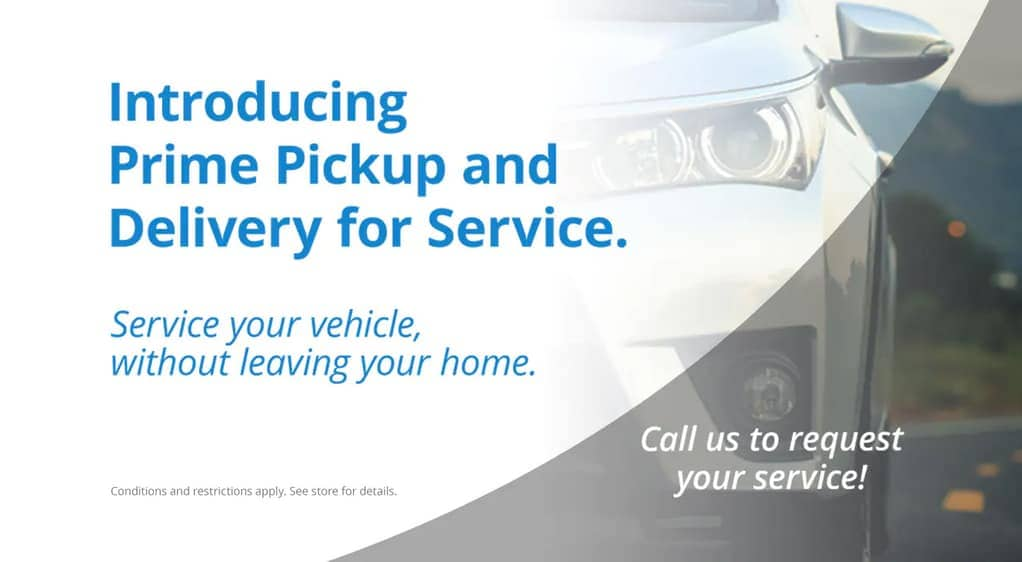 With the drastic changes to our environment at South Shore MINI, we're working to adapt with new ways of serving customers in surrounding Massachusetts communities like Quincy, Hanover, and Norwell. One way is through Prime Pickup & Delivery. If your MINI requires auto maintenance, you can call to schedule an appointment and have your vehicle serviced without leaving the comfort of your Rockland home. Plus, this complimentary pickup and delivery service comes free of charge no matter which service you requested.
What is Prime Pickup & Delivery?
The objective of Prime Pickup & Delivery is to service your vehicle without you leaving your home. After you call to schedule a MINI service appointment, one of the staff members at South Shore MINI will come to you - at home or work - to collect your vehicle, bring it to Rockland for service, and then return it to you. This pickup and delivery service is completely free of charge for our Massachusetts customers near Quincy.
What Services Does Pickup & Delivery Include?
With all the restrictions placed on us by the Coronavirus, scheduling and receiving MINI service won't be one of them. Prime Pickup & Delivery applies to all regular services offered at your Rockland MINI dealership. These MINI auto repairs include brake repair, oil changes, alignments, tire rotations and replacements, engine tune-ups, and battery replacements. You can request the auto service and Prime Pickup & Delivery when you call the professionals at South Shore MINI, serving Norwell.
Are You Ready to Schedule Pickup & Delivery Service Near You?
If your MINI needs an oil change or alignment, don't worry about leaving your home near Hanover to travel to your Rockland service center. Instead, stay safe and practice social distancing by using Prime Pickup & Delivery at South Shore MINI. You can trust that our service team is following cleanliness procedures in how we keep our facility and vehicles sanitized. Enjoy the benefits of our pickup and delivery option today.